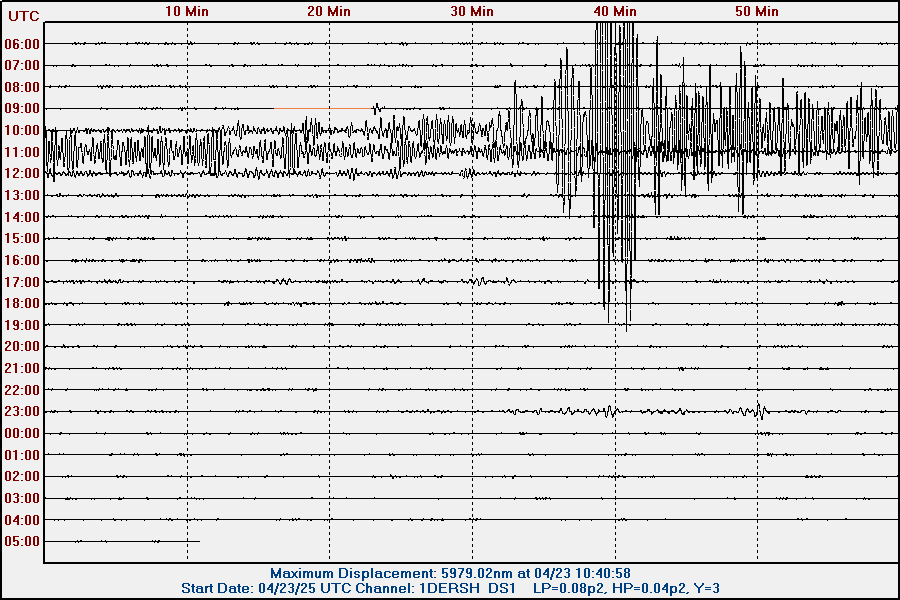 BUFFALO GEOLOGICAL
SEISMOMETER
Location: Florence, Alabama. (Kendale Gardens) 34.8395, -87.5682

Sensor: Nelson-Nordgren - Inyo - Force Balance Vertical. Constructed May, 2012.

Webtronics 16 bit A/D board (PSN-ADC-USB Version III)
Webtronics WinSDR and WinQuake software.

The seismogram shown above is the high-gain channel bandpass filtered for teleseismic surface waves. The twenty-four hour plot is updated every five minutes.